Our Philosophy
With the vision of empowering our farmers with high quality seeds and latest technology, we established our Research and Development Centres in Uttarakhand and Rajasthan to equip farmers with proper training and technical support.
We conduct regular farmer training sessions to educate them about the latest innovations and methods to increase crop yield, survival rates and financial returns.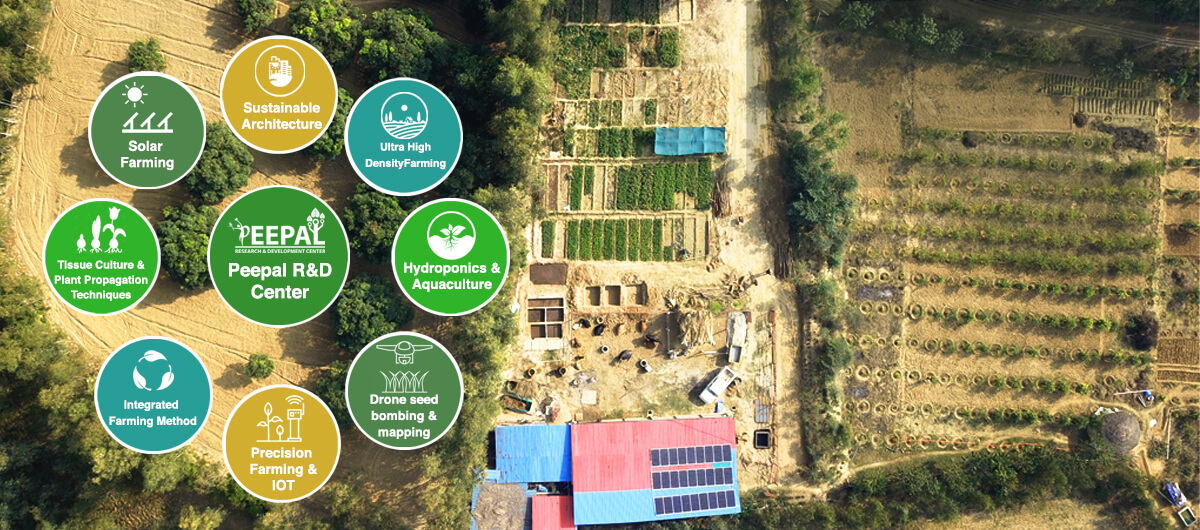 Our Vision
To develop a world class center of excellence for sustainable agricultural and agro-forestry practices.
Our Mission
To make the Centre self-sustainable, following the theme of circular economy. develop an innovation lab to experiment with new methods of farming and new species of trees.
To achieve low cost-high yield farming techniques for farmers
To promote rural innovations through sustainable agriculture practices
To make the innovations accessible to the target audience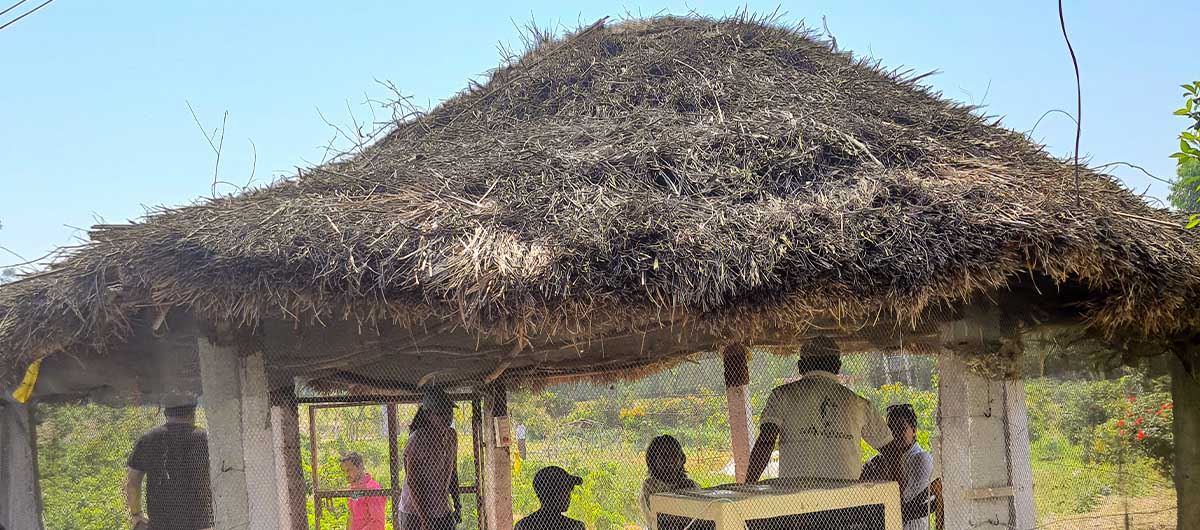 Location
One of our Research Centres called the PEEPAL Research Centre is situated in the foothills of Uttarakhand, surrounded by mountains and sharing borders with Uttar Pradesh.
Click Here to have a 360° view of our Peepal RC
In addition to it, we have another R&D centre located in the Hot Desert of India in the Barmer District of Rajasthan.
They have been strategically located to gain access to the rural and marginal farmers of remote areas who are unable to be exposed to any kind of technical support or intervention.
Why PEEPAL?
PEEPAL is an abbreviation for People Environment Experiment Prosperity Agroforestry and Learning. It aims to integrate socio-economic aspects of sustainable development and offers us a platform to aggressively plan, execute and train the onground support team members and farmers about our research based futuristic plantation activities, some of them including Ultra High Density Plantations, Hydroponics, Integrated Farming System and Internet of Things (IoT)
COMPONENTS AND PRACTICES:
We believe in a circular economy where the waste of one becomes food for the other. At our research center, there is no use of wasteful and detrimental practices or harmful The circular economy is an economic system of closed loops in which raw materials, components and products lose their value as little as possible.
We follow the 3-R approach:
Reduce (minimum use of raw materials)

Reuse (maximum reuse of products and components)

Recycle (high-quality reuse of raw materials)